Post by FOA Team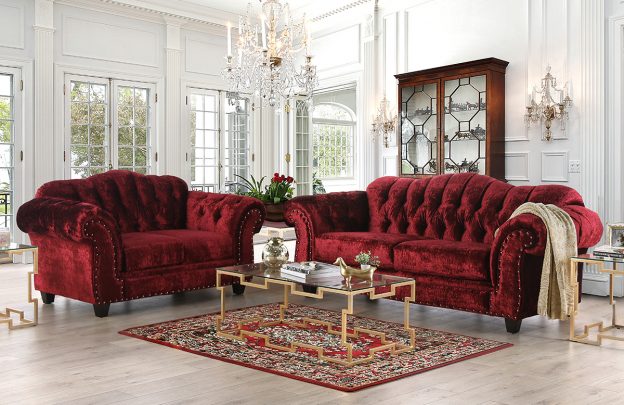 Much is affiliated with the English Victorian Era (1837 – 1901): brilliant-yet-unpractical gowns, Charles Dickens, the first railroads, etc… but when it comes to furniture, the term has special significance. It represents a beloved and timeless niche.
Inspirations came from an array of sources. Arguably, France was responsible for a majority of the elaborate concepts. Exaggerated scale and bold curvature were common. Intricate forms of fruit, flowers, leaves, vines, ribbons and bows were carved into walnut, mahogany and rosewood. Lush decorative upholstery featured a variety of fabric – like the crimson velvet often affiliated with the style.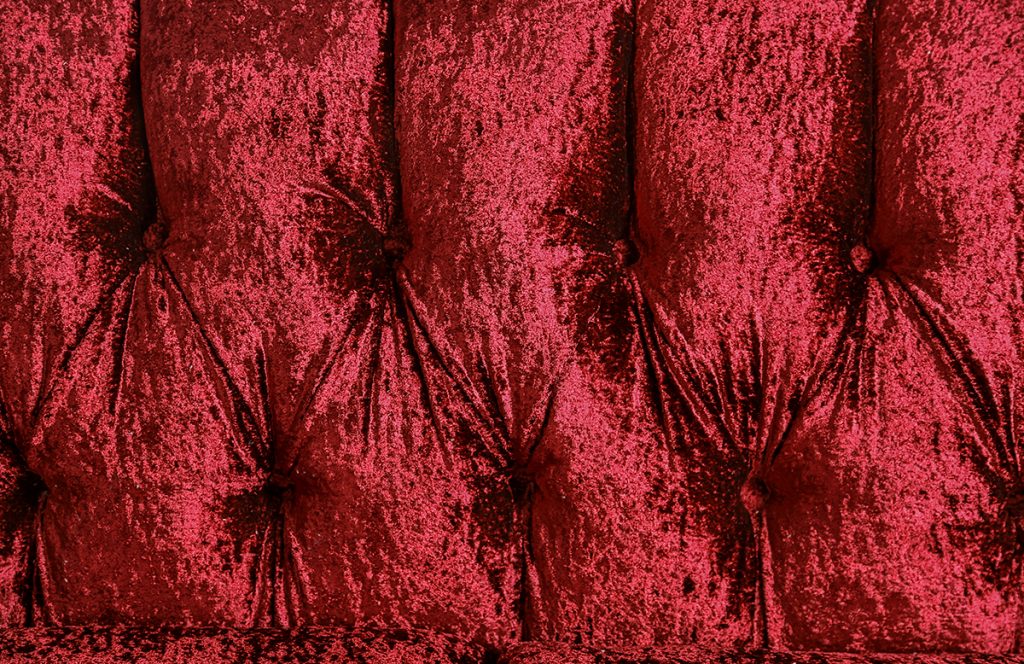 Cutting-edge machine work developed with engineered molding, veneering and carving, applied as though at random. Such indiscriminate accents were considered appealing. Exquisite marble tops were cut to size, and components such as feet and ornamentation were forged from metal, wood or even porcelain. Elliptical designs were commonplace in the often gaudy affairs.
As the style evolved, squared shapes and lavish details emerged. A fad that celebrated yellow varnish-finished wood became known as the "Golden Oak" period. Combinations of functions such as desk-bookcases and table-chests were created for efficiency. Gilding, the process of applying thin layers of gold leaf or foil, adorned higher-end pieces. Victorian furniture became commercial, the products of mass production.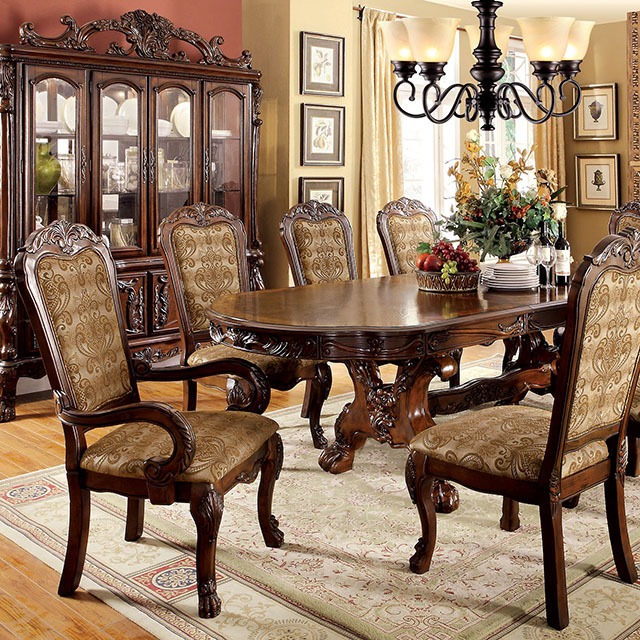 Fortuitously, the style outlasted its time. Today the dark finishes, balloon backs, deep seats, low-armed or armless chairs maintain demand. Some have proven classic, such as the ball-and-clawed-feet marble-topped dining tables, or the popular chaise lounge. You'll spot Victorian furniture in any manner of setting, with the boldly patterned, luxurious fabrics and glossy carved wood. It's not easy to miss – or dismiss!