Post by FOA Team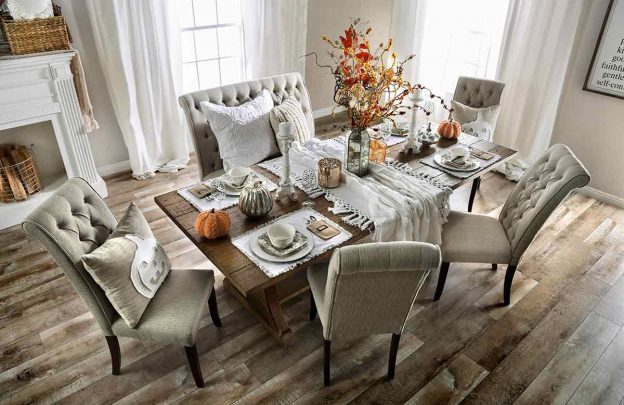 Cozy, rustic and elegant is the goal for this beautiful, soft, yet comfy look that can easily be created by gathering elements similar to the ones shown here. A plethora of similar decorative items can be found at the home décor stores we all know-and-love at prices that won't break the bank.
We chose a gorgeous farmhouse table with tufted fabric chairs. Rustic design is still all the rage, in style and so perfect for warm, cozy Thanksgiving gatherings!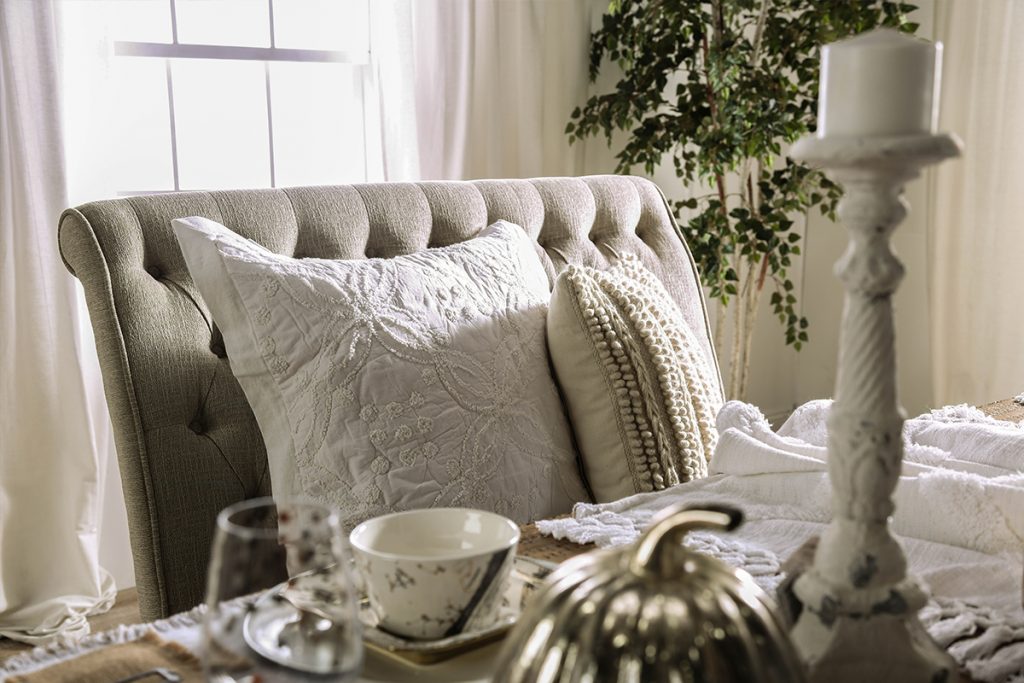 Softness is the key and it begins with plopping pillows on the chairs, draping the table center with a fluffy throw and fringed placemats at each setting. An ivory/white color palette was chosen for all of the soft items to provide warmth, texture, fullness and contrast to the rich, honey-colored table.
Pops of mercury glass in the plates and bowls, two of the pumpkins, the rose gold vases and the centerpiece vase add holiday sparkle and elegance. The candlestick holders are distressed white, keeping with the overall rustic feel. Pops of orange in the fabric pumpkins and the fall-colored stems were used in the centerpiece to complete the color palette.
Carve out some time for everyone to enjoy your beautiful table in all its glory by seating guests for a cocktail hour before dinner. Pour some champagne, relax and visit with them. When it's time for dinner, pull off the extra table décor and bring on the food!