Post by FOA Team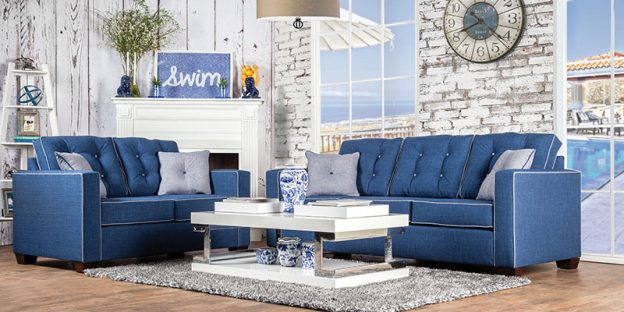 Can a Color Save the World?
In essence, 2020's Color of the Year pick, 19-4052 Classic Blue, represents Pantone's hope for humanity. Their stated intent for "this enduring blue hue" is to Instill "calm, confidence, and connection" among the masses and highlight a desire "for a dependable and stable foundation on which to build as we cross the threshold into a new era."
That's a lot of responsibility for a single color.
Certainly, Blue is of the soothing variety. Pantone further describes 19-4052 as "thought-provoking" "reassuring" and "suggestive of sky at dusk". They view it as a symbol of a reliable base upon which everyone is on equal ground and communication unhindered. It's a refuge, they allege, a safe space that offers protection. Naturally they're speaking metaphorically, but who would argue with a message that sincerely promotes peace?
It's a good bet that a return to a beloved classic is a smart move. No one can dispute the power of Pantone's influence. For the past twenty years their annual color choice has impacted industries from fashion, home, retail and graphic design. Interestingly such things in turn help Pantone determine their annual winner. International aspects of the arts, lifestyle, and even, as formally stated, "socio-economic conditions", are analyzed and put into consideration.
Of note is that Pantone views Classic Blue as "non-confrontational" and that one term explains why this year's pick is, without doubt, a very bold move. To encourage passivity in this era is a radical departure from the current means of being heard. Certainly, confrontations are on the rise. Calls to actions against those of clashing opinion have become common, even commercial. But with civil unrest potentially at a breaking point, it feels like the right decision. It may even be selfless in light of potential backlash. An anticipated, respected and prestigious affair such as "Color of the Year" can, in fact, have a positive impact on us all, and THAT is the right choice.