Post by FOA Team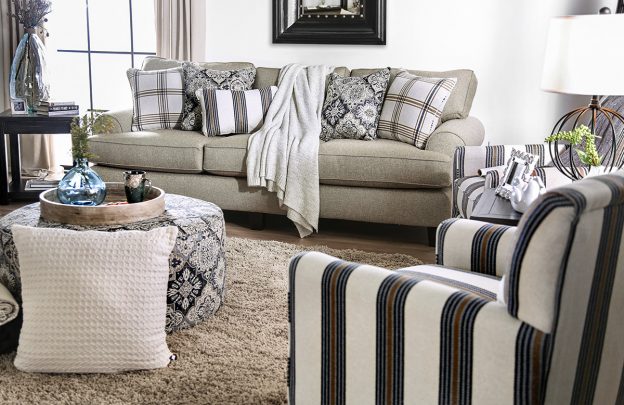 You've moved in. It's your first home and you have some ambitious yet uncertain ideas for it. Furniture of America is happy to assist. In fact, we excel at helping you narrow the field and make the challenge of furnishing your home as hassle-free as possible.
HOME ON THE PHONE
You can visualize a wide range of our furniture in your home without ever physically moving a single piece. Since you're already here, use the SEE PRODUCTS WITH 3D VIEW button at the top of any product page. This is will allow you to turn, flip and see all sides of an item that interests you. And you can download the MYFOA augmented-reality App for your phone to virtually place furniture in any room you are actually in. Mix, match and move it all around until you find the perfect placement and arrangement for each piece and every area – while barely lifting a finger!
THE BASICS
Naturally, you'll want a sofa for the family room. An entertainment center, recliner and matching ottoman are also common. You may even choose a whimsical addition, perhaps a rocking chair. If your home is large enough to have a separate living room, you might consider a matching set upholstered in high-end chenille or suede that consists of at least two chairs and a couch. Set them to surround an elegantly carved stained-wood coffee table which would serve as the centerpiece for this space typically reserved for formal occasions.
The dining room should accommodate an extendable table via a removable leaf panel so that you may adjust its length according to how many guests you have. You'll need as many matching chairs as there are individuals to host as well. Naturally an elegant dining room cabinet that features decorated glass panes would be appropriate, with a corresponding rolling trolley for easy meal transportation.
You'll have lots of fun designing your master bedroom with so many set styles to consider, from Traditional to Rustic to Industrial. If you have little ones you may consider a safe and space-efficient bunk bed for their room.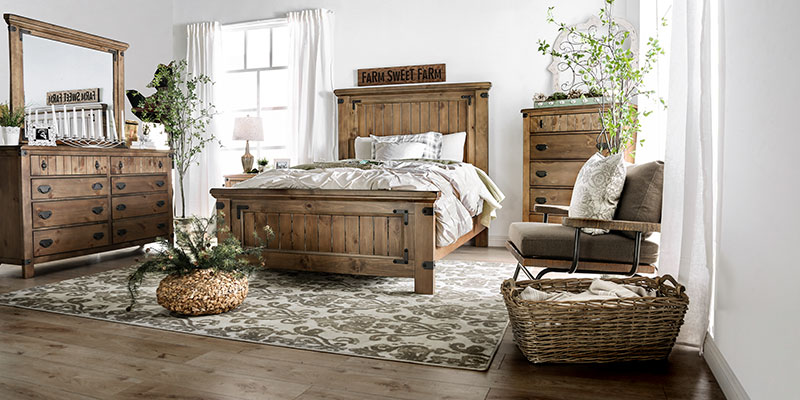 HELPING YOU SHINE
We've worked hard to provide our customers with a generous wealth of options and are proud that nearly everything you'll need to furnish your home can be found here. We strive to provide leading innovations and hope to make your quest for furniture that best reflects your vision a success.