Post by FOA Team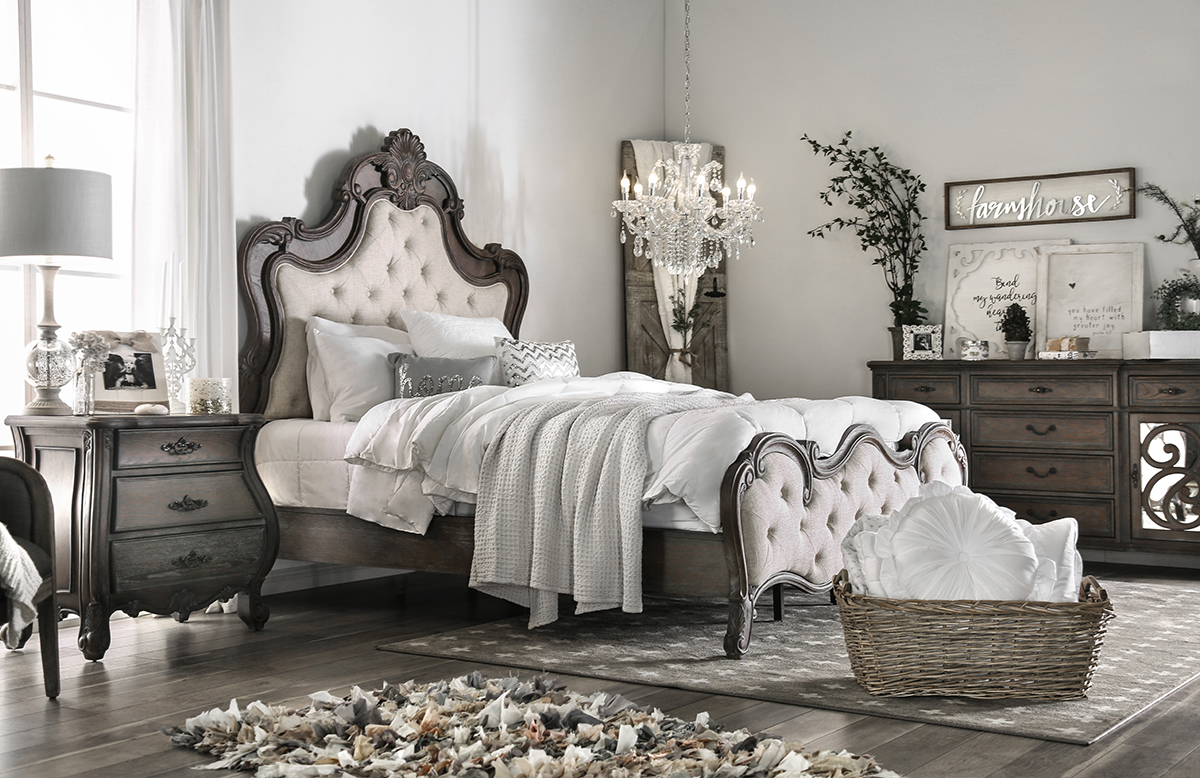 This featured article is provided by The Dump Luxe Furniture Outlet.
From the curtains to the mattress, styling a bedroom is a matter of personal taste. But bedroom design covers more than aesthetics. With adequate sleep vital to well-being, bedroom furniture is arguably the most important in the whole abode. What matters most is putting together a design to match not just your personal preferences and comfort level but your sleep habits as well.
Color, lighting, comfort — all set the tone for a good night's rest. And with sensible design choices like those below, it's never been easier to style your way to a comfortable bedroom and more productive life.
The Mattress
When it comes to the bedroom, the mattress is the star of the show. How you sleep determines how well you function on a daily basis, so when it comes to the bedroom's main attraction, it's important to get it right.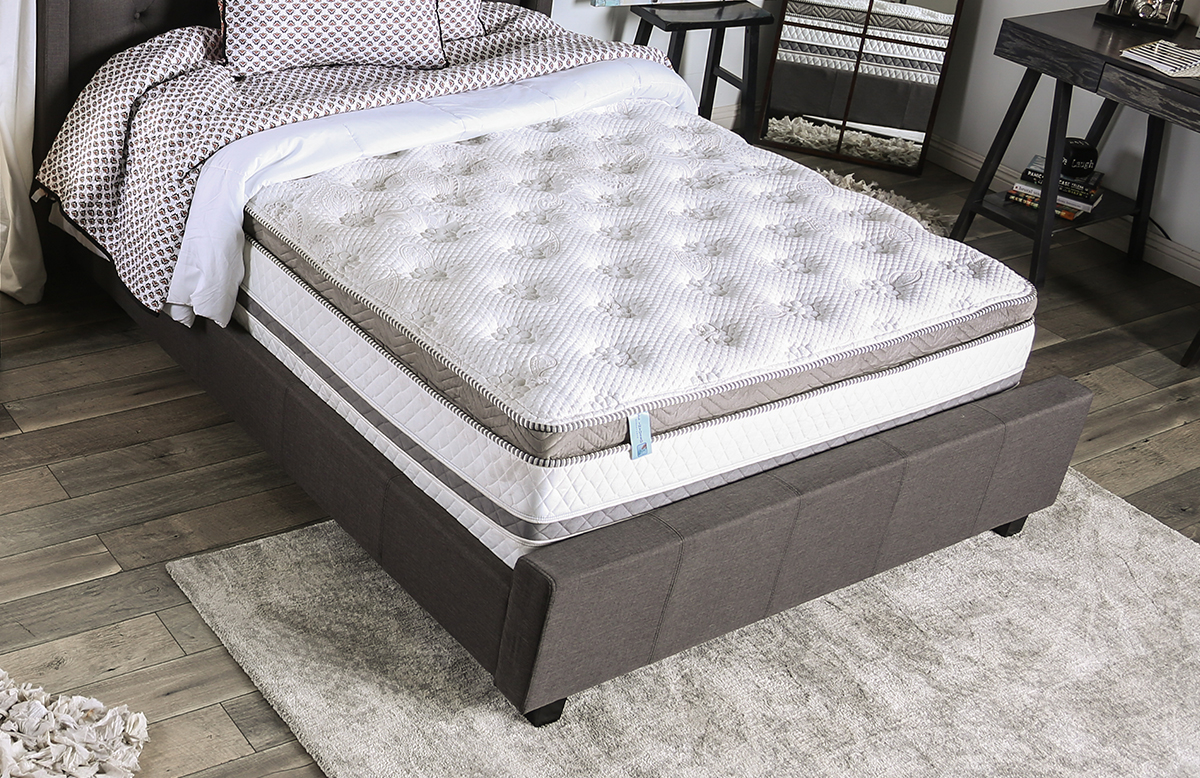 Whether firm, contour or plush, each mattress is constructed differently. Comfort level varies depending on the individual, so before buying a mattress, make sure it's comfortable and fits your style of sleep. A firm mattress, for example, is best for those who sleep on their back or stomach, while a plush mattress is best for those who sleep on their side.
The Box Spring
Supporting your mattress with the right foundation is just as crucial as finding the right mattress. By buying a foundation or box spring made specifically to complement your mattress, you'll ensure the purchase is fully covered by warranty and give your body the support it needs.
Bedding
Comfort is the name of the game when it comes to bedding. Start with a cozy comforter and pretty duvet, then top it off with the right pillows. Designers recommend two standard pillows for sleeping and a few throw and decorative pillows for added style and beauty. And remember, while it's never great to lose whole days to bed, it is great to have a bed comfortable enough to make you want to.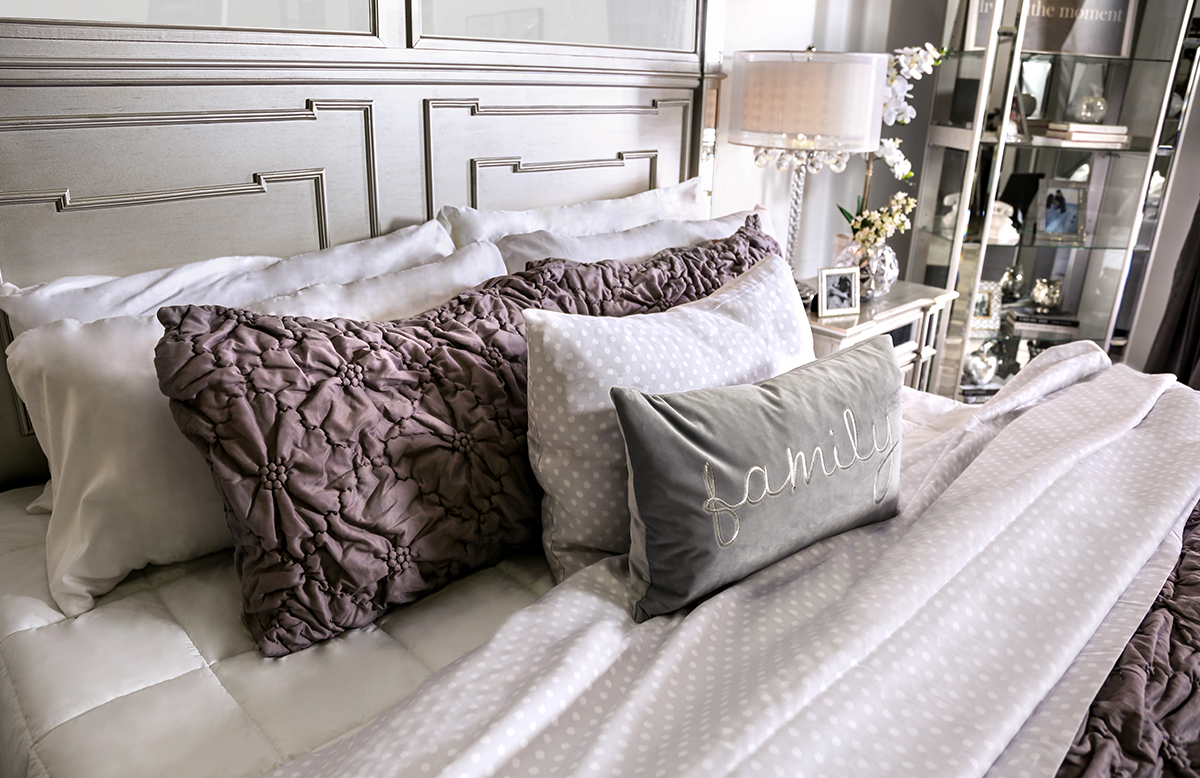 Bedroom Accessories
A unique headboard, a beautiful bed frame, even a ruffled bed skirt to help conceal storage underneath. It all adds to a bedroom's beauty and level of sophistication. Sometimes the most affordable options, such as inexpensive bedside tables or nightstands, add just the flair you need. Just make sure they match or complement one another.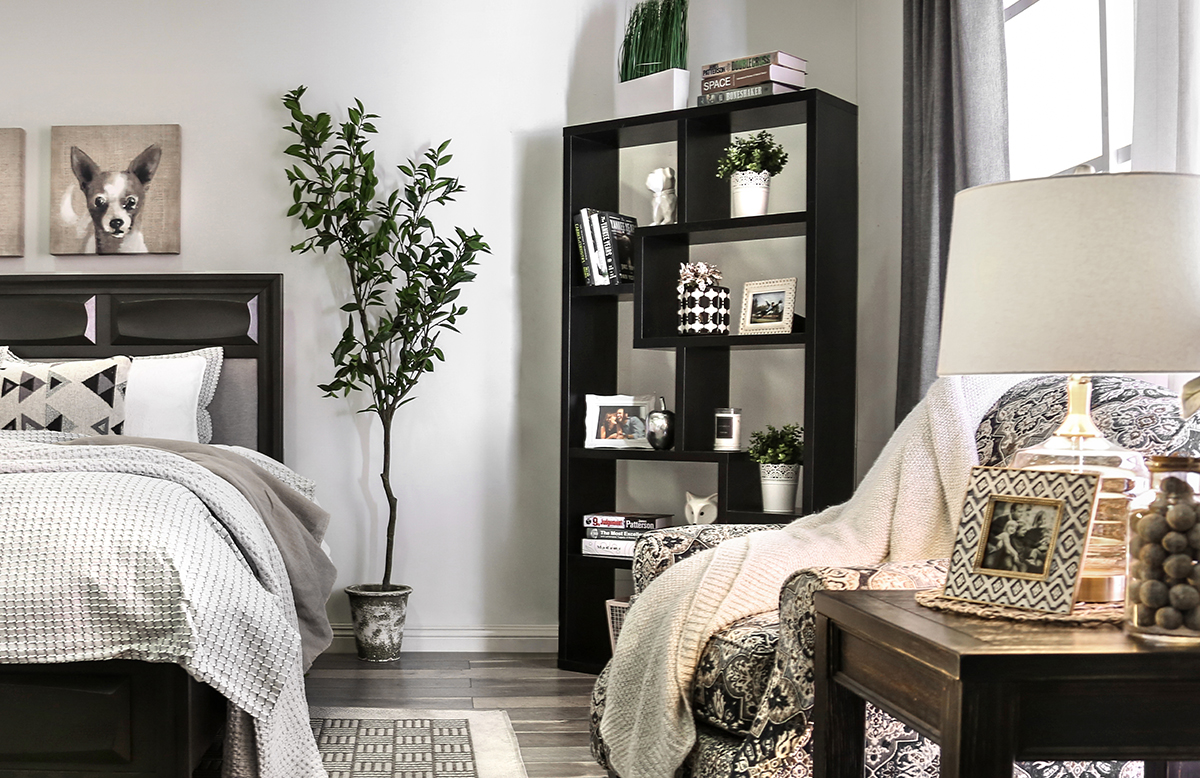 The Dresser
Whether you prefer Shabby Chic or cool contemporary, the dresser is a great way to make a statement. Repurpose that beautiful heirloom or hit the thrift store to turn trash into treasure. Either way, a unique dresser presents an opportunity to show off your personal style. Consider enhancing the dresser space with a bold mirror, vintage jewelry box and cool makeup case. It's proof that the dresser is home to all your personal style, not just your clothes.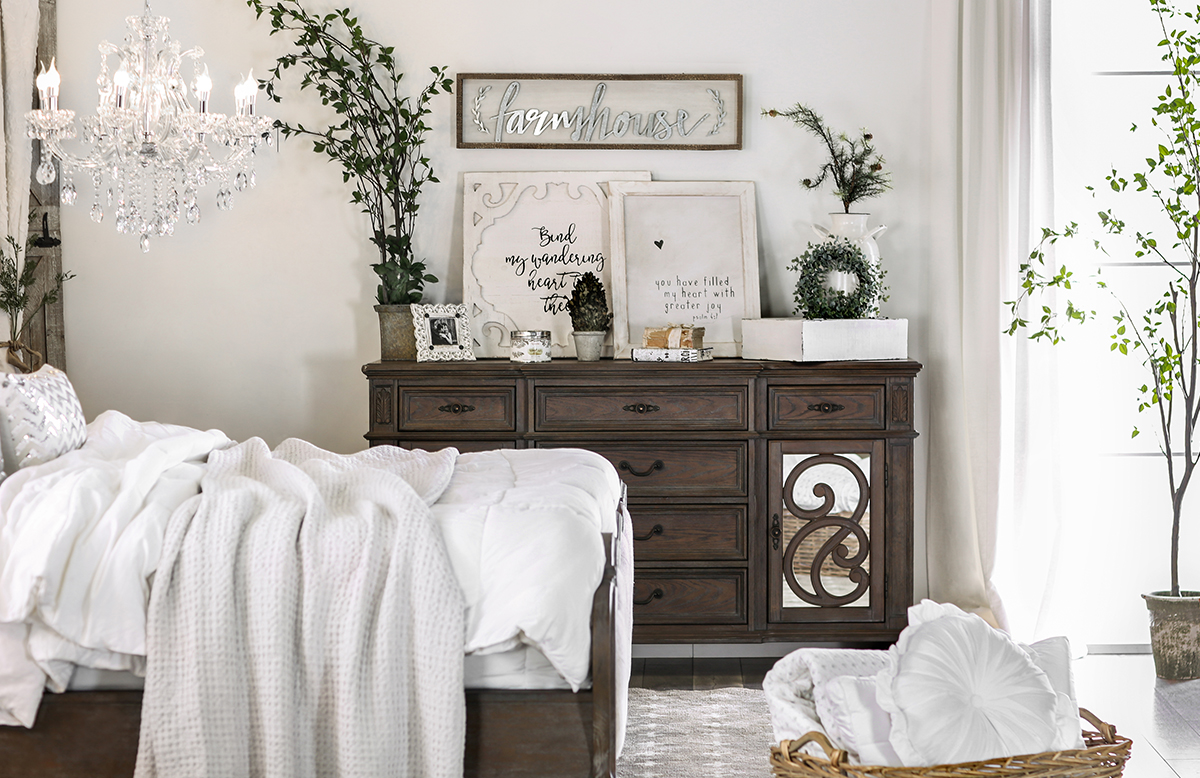 The Lamps
Lighting sets the tone, and it can do so in the most beautiful ways. In fact, the right lighting can make a room just as the wrong lighting can break it. Find a lamp and bulbs that reflect your mood and personality, and you'll see how lighting can enhance the designs you already have in place. Lamps can help make your bedroom feel as bold or understated as you desire.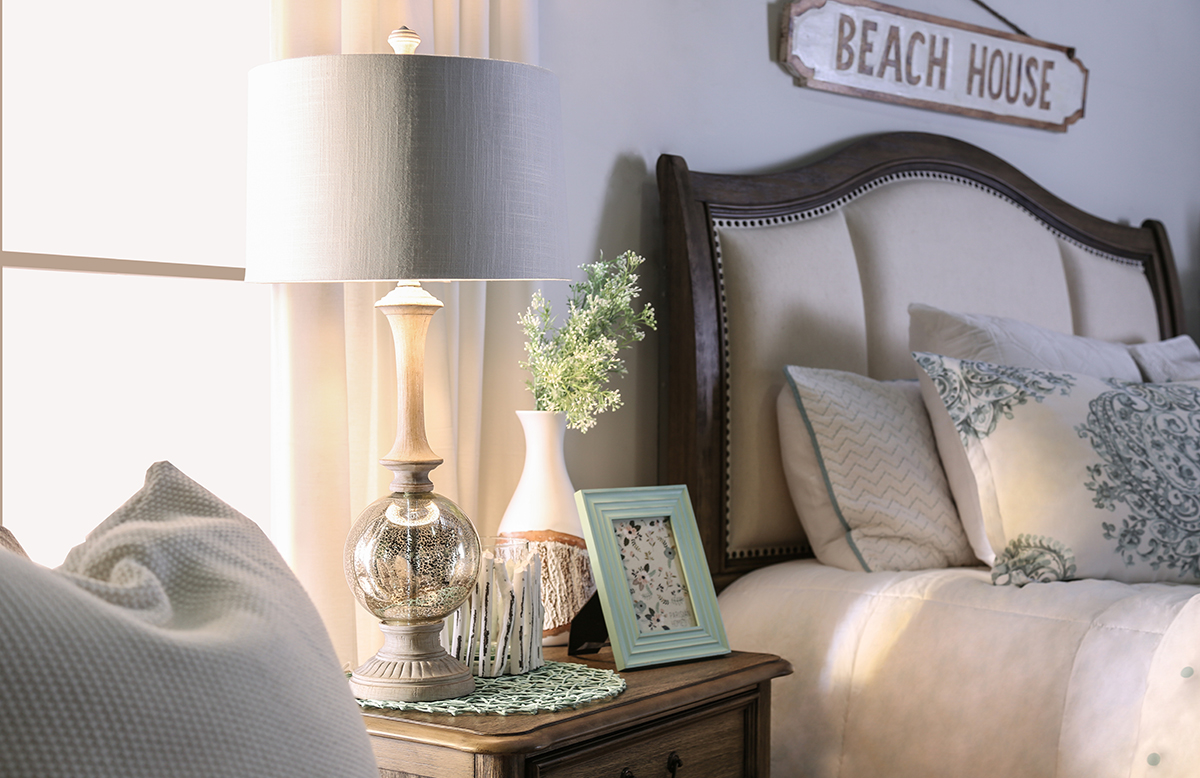 The Rug
Complement your panache for bedroom style with just the right area rug. Use it to draw out vibrant colors elsewhere in the room or to establish a contemporary vibe. Shag, faux fur, chenille or wool, whatever the texture, place the rug at the foot of your bed to step onto when you wake or add a burst of color to your floor.