Post by FOA Team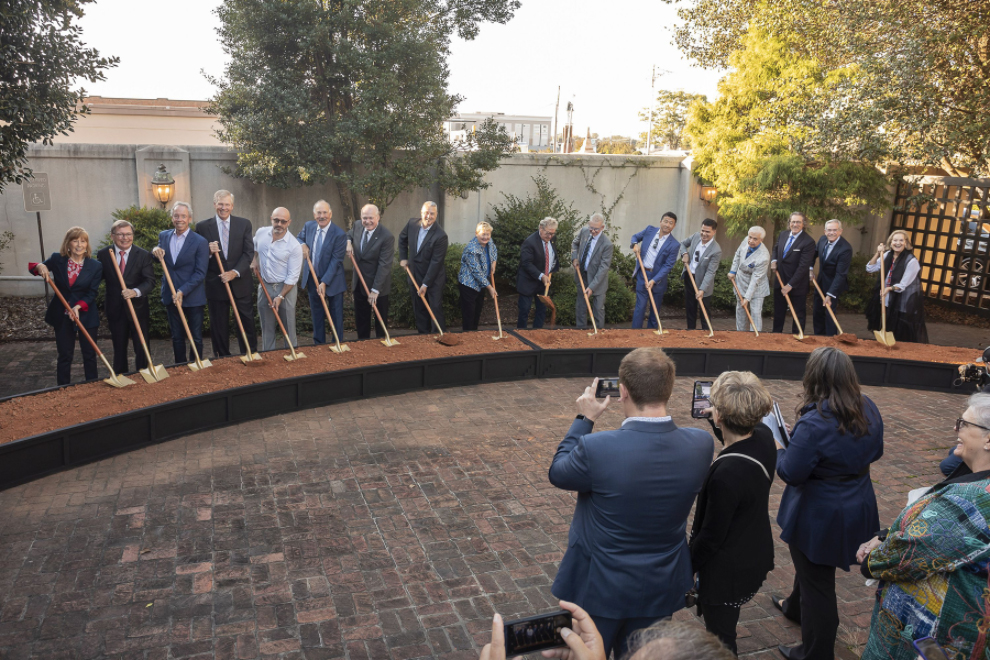 Furniture of America would like to congratulate the American Home Furnishings Hall of Fame for the groundbreaking of their new permanent home in High Point! The event was held on October 15, 2021.
Slated to open by April of 2023, the new building is located at 311 S. Hamilton St., in the heart of High Point Market, just a block away from the International Home Furnishings Center (IHFC). The state-of-the art facility will provide over 23,000 square-foot of space for a large event hall, a theater, multiple educational galleries and exhibits, and more—all in support of the American Home Furnishings Hall of Fame's stated mission to safeguard the history, commemorate individuals' achievements, and cultivate a new class of leadership for our industry.
Among those who were at the event was Karen McNeill of the American Home Furnishings Hall of Fame; Steve Pond, Furniture Today; Jay Wagner, Mayor of High Point; Bob Maricich, International Market Centers; and other top donors and industry leaders from companies such as Ashley Furniture, La-Z-Boy, Surya, and more. Our very own Rock Young and Jose Palacios were also in attendance.
The groundbreaking is also a personal affair for the Furniture of America family. In honor of our beloved brother Michael Genrich, who passed away earlier this year, the company has pledged $250,000 to the AHF Hall of Fame fund. In a press release, executive officer Rocky Young remembers Mike's passion for networking with other members of the industry. "In his memory, we are absolutely honored to be part of creating a space dedicated to communication," he says. FOA has chosen to name the future Leaders Bar, a gathering space designed to hold up to hundreds of cocktail participants at any given time.
Sources:
Woodworking Network
https://www.woodworkingnetwork.com/news/woodworking-industry-news/american-home-furnishings-hall-fame-breaks-ground
Furniture Today
https://www.furnituretoday.com/business-news/trade-associations/furniture-of-american-pledges-250k-for-hall-of-fame-building-fund/