Post by FOA Team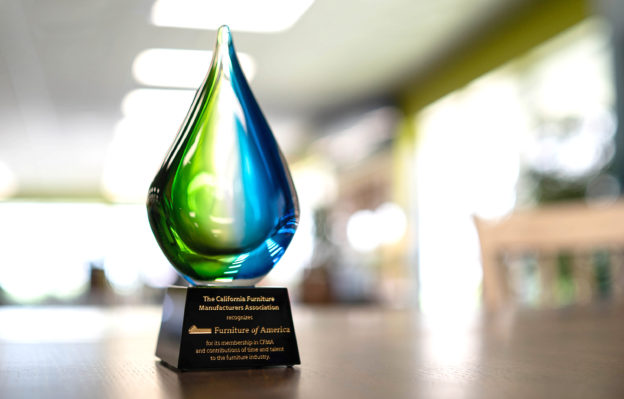 A champion of the Golden State's furniture industry for over a century, the California Furniture Manufacturers Association (CFMA) promotes, educates and even lends itself to protect the interests of those who work within our related businesses. It's all part of their longtime mission of pairing manufacturers with suppliers – ultimately for the mutual benefit of all involved. It's an important organization that Furniture of America serves as members on their Board of Directors.
Having been with the CFMA for some time, we at FOA were overjoyed to learn that we would be recognized as the sole honoree at an event billed as the "Manufacturer of the Year Award and Luau Dinner". Held on Saturday, August 17th, 2019 it was a night of hau 'oli excitement for all. The expansive patio of the American Legion building in Newport Beach provided the perfect warm outdoor setting while attendees enjoyed the tropical-tinged proceedings immensely.
Furniture of America is not just honored to be chosen for this prestigious award – as far as we're concerned, even being considered is a true compliment. Having come from very humble beginnings less than fifteen years ago, this is truly the proud result of a lot of hard work and collaboration fueled by common ambition. Of course, we could not have such accomplishments without the support of all our business partners. That's why we must also give thanks where it's due – to you. Without your partnership none of this would be possible. Together we share this honor – THANK YOU!