Post by FOA Team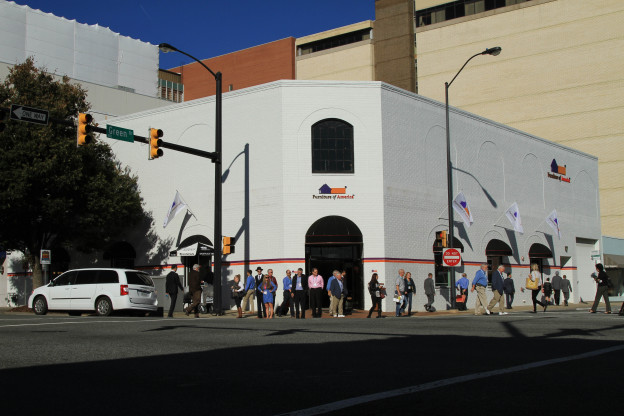 For decades, the city of High Point has stood as one of the centers of the textile and furniture manufacturing in the US. The semi-annual High Point Market attracts over 75000 attendees and more than 2000 exhibitors to this great city in the state of North Carolina. Consider the total of 180 buildings and 11.5 Million square feet of show space available, along with the over 100 countries represented. This is the home furnishing industry in its grandest form.

It is not surprising that for a growing company like Furniture of America, it is paramount to have its presence felt and seen in this coveted event. Representatives from the east coast locations (FOA New Jersey and Georgia), along with representatives from the California headquarters, come to High Point to experience all that the Market has to offer—including, of course, getting to know both local customers and visitors that came from all over the world.
Having opened its showroom last year, Furniture of America looks forward to this second year as another successful endeavor. Located at the intersection of Main Street and Green Drive at the heart of the city, the FOA showroom features a sampling of the wide variety of products that customers can choose from. We make sure we carry different styles and colors so that your customers do not have to look anywhere else. We provide excellent customer service and we are always here to help you with all your needs. Last but not the least, we offer unmatched value, making sure that you always get more than what you pay for. Those savings could then be easily passed on to your customers, so you keep them coming back for more.
And that is what's just around the corner.