Post by FOA Team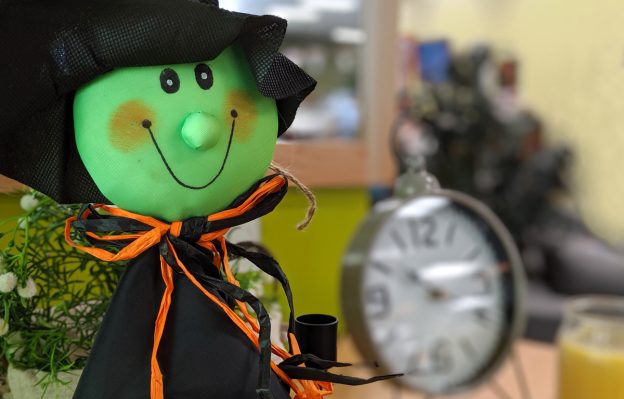 What's your favorite trick or treat?
Each year we put a lot of effort turning our homes into scary dwellings full of witches, spiders and ghosts. We're in an age that encourages it! The growth of dedicated areas in department stores has made doing Halloween easy as do the countless pop-ups with their monstrous selections of devilish decor.
But what inspired this annual tribute to the ghouls? It was over 2000 years ago that the first spark of the culture ignited. "Samhain" was a Celtic holiday during which superstitious practices were used to ward off unpredictable spirits. It was hoped that gift and treat offerings would placate them, or that terrifying costumes could scare them away. Centuries later these customs were absorbed into the Catholic holiday, "All Hallows Eve", later known as "Halloween". By the mid-1800's the tradition reached the U.S. earning mass popularity into the next century, amounting to countless spooky parties. It wasn't until around the depression era that door-to-door 'trick or treating' began, with participation peaking in the 1950's and never waning since. Now entirely kid-friendly, Halloween is arguably one of the most anticipated holidays of the year for children and parents alike.
How do you celebrate this spook-tacular day? Is it with plastic skeletons and rubber bats hanging from the rafters? Stretching cotton along the walls to simulate giant spider webs? Perhaps you put candles inside carved pumpkins and let the flickering shadows loom large in the window? Or do you go 'all-out', leaving not a single square foot untouched by some sort of gory-licious detail?
Share your favorite Halloween tradition! Comment below!