Post by FOA Team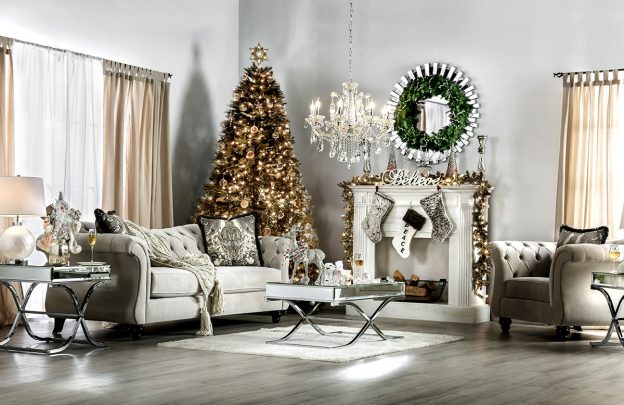 All it takes is some creativity and sparkle added to velvety upholstery and mirrored accent tables to turn your living room into a festive holiday party. The key to decorating a fireplace mantle and accent tables is to use glittery pieces in different heights to add fullness, balance, and shine.
The fireplace is topped with a festive wreath to fill the wall space above, while a garland is draped across the mantle for another touch of winter greenery. Tall mercury glass candle holders were placed at each end of the mantle for height and shine. Medium height glittery cone shaped trees were placed next to each of them. In the center, a clear iridescent vase with sparkly stems and a BELIEVE sign completed this glamorous look!
The mirrored accent tables reflect even more Christmas spirit; a shimmery reindeer, a velvet Santa with a champagne-colored suit, a glittery cone tree and some shiny bulbs scattered around the coffee table.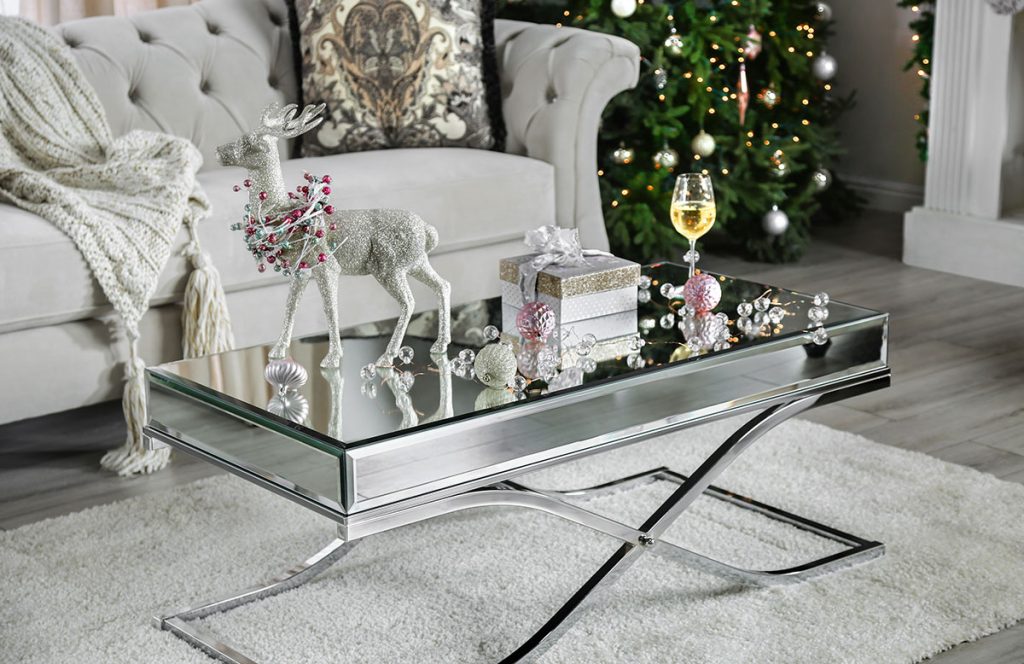 Craft stores have aisles full of glittery, sparkly Christmas décor that look like a million bucks, but for prices that won't break the bank! Bring on the champagne, hors d'oeuvres and sequin dresses, your guests will be impressed with your holiday decorating skills!