Post by FOA Team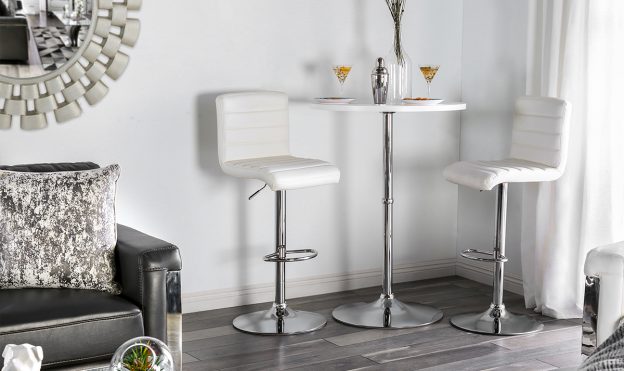 Is there anything we take for granted more than chairs? We use them every day, but the only time we think twice about them is when they are uncomfortable. Or we notice if they creak, are just plain dilapidated or even potentially dangerous.
Technically, there's an ideal chair for each of us. That's because there are three basic heights for them, each designed to fit with a corresponding dining space. They are, from shortest to most tall, Standard (also known as "Dining"), Counter and Bar height.
Standard Height
The seat of a Standard height chair will be at about 18 inches from the ground, its matching table standing at 30 inches. These seats usually have taller backs than the other sizes, and are often designed and built with arms. Also known as "side" chairs, Standard chairs represent the typical height in the context of a dining room setting. Stylistically they can range from Traditional to Contemporary with a variety of finishes (light to dark) and quite often feature the addition of upholstery – padded backs and seats – besides the usual addition of a seat cushion.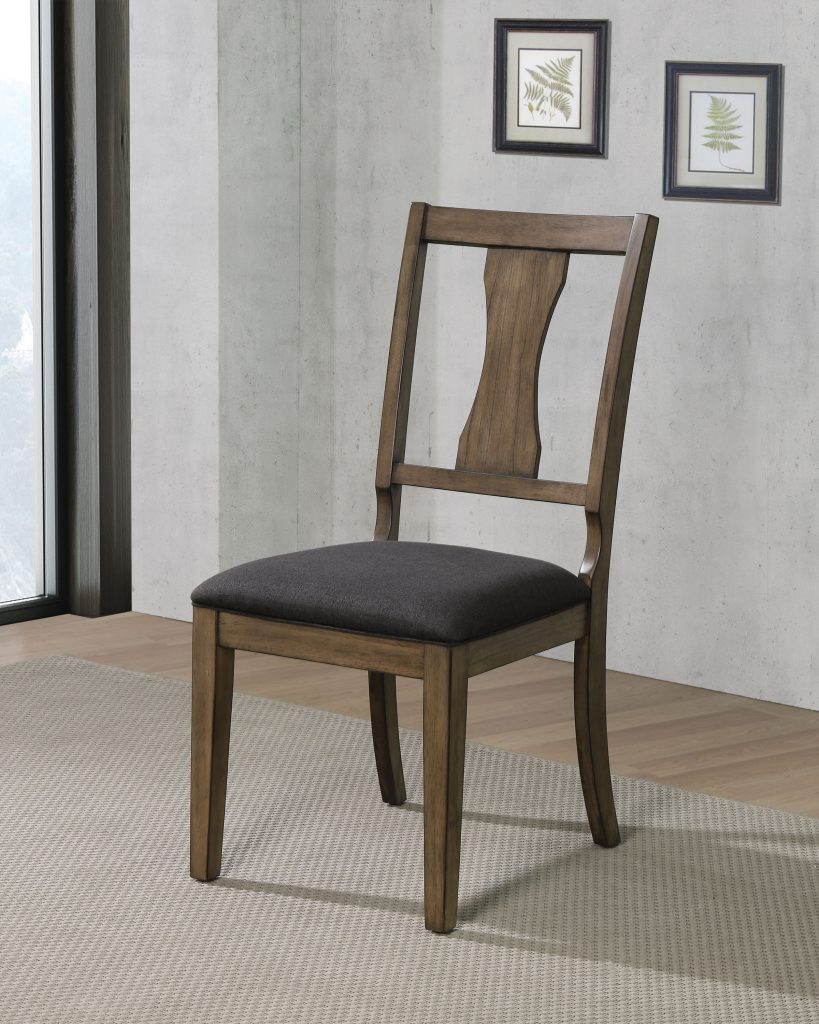 Counter Height
Moving slightly upward, a Counter height chair (or "stool") is the perfect fit for – you guessed it – a counter-height table, which is usually 36" tall. At two feet off the ground, the stool is also compatible with kitchen counters. There are a number of options to consider when choosing these stools. For instance, they're available with backs and without. Also you may want a swivel seat that turns a full 180 degrees.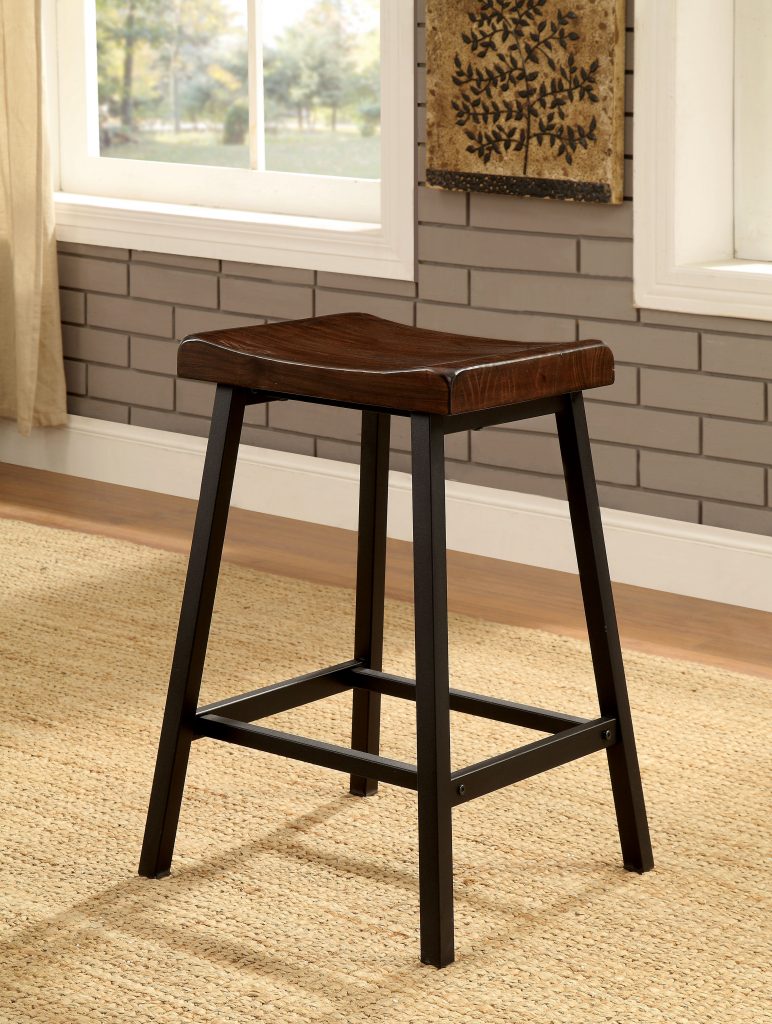 Naturally, you'll need to consider how you will use the chairs in the context of room availability. Backless stools and swivel seats are helpful in cramped quarters. If space is at a premium, armless is the way to go. Be sure that any counter height stool you select has a foot rest, necessary for comfort as to not leave legs dangling. Not quite as common as their Standard counterparts, they contribute to a more casual atmosphere and you can find them in varieties to fit nearly any room type or décor.
Bar Height
Finally, for those who prefer the comfort of their local neighborhood bar is – appropriately – the tall Bar style, standing at approximately 30" from top to bottom. In relation to a 42" bar table surface, the size, unique swivel action, foot rests and easy manual twirling make them a great choice for entertaining since people sitting at this height can converse comfortably with those who are standing. Not quite as formal as the Standard size, tall Bar height chairs are available in a multitude of styles including Contemporary and Traditional.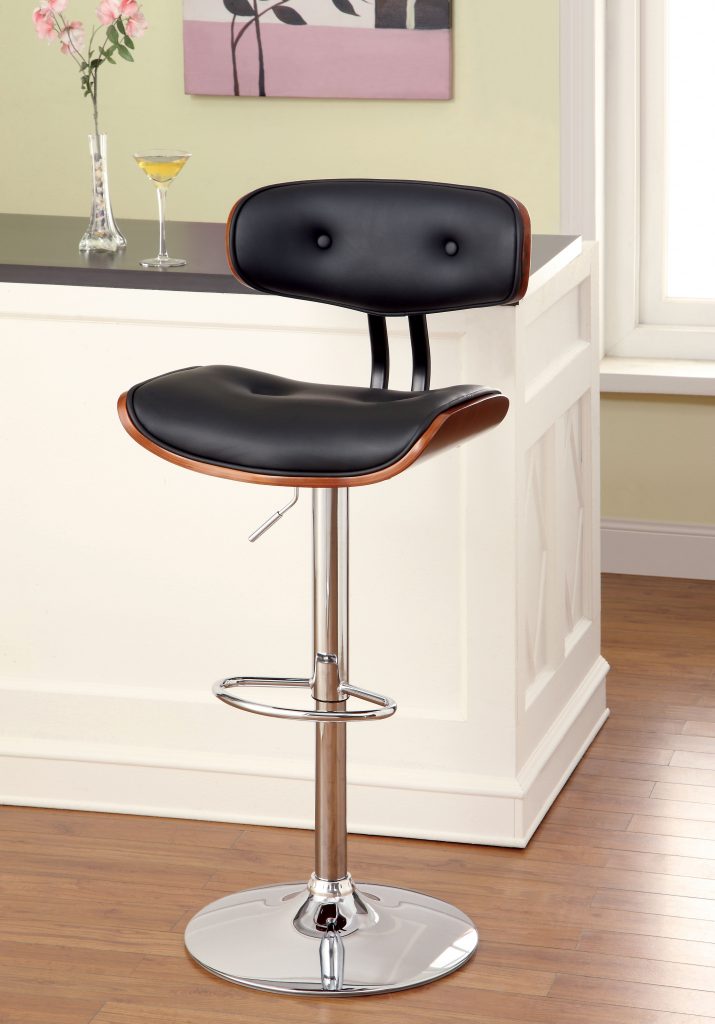 No matter which of the three sizes is used, there should always be a distance of at least nine to thirteen inches between the seat and the table's underside. This will ensure the comfort of nearly everyone – even those of large stature. And that's by universal design, allowing us to rest in a relaxed seated position, regardless of a chairs' proportion.