Post by FOA Team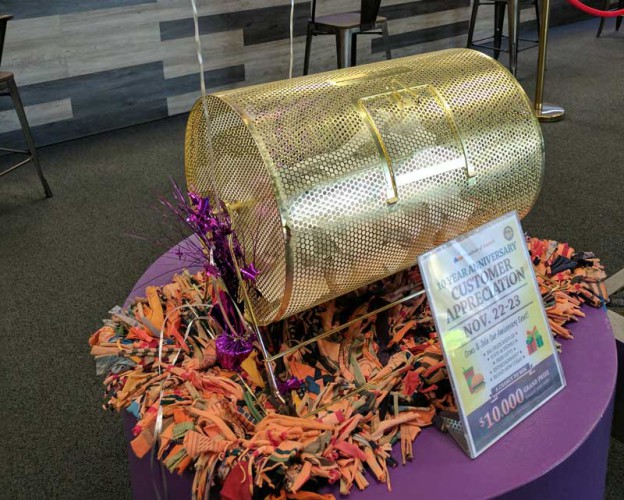 We opened up 2016 with our biggest market ever at the Winter Las Vegas Market, featuring our widely successful Customer Appreciation Raffle. The celebration continued at Spring High Point Market, where we welcomed guests from veterans to rising stars of the home furnishing industry. The party went on at the Summer Las Vegas Market, with more giveaways and prices and a record-setting number of showroom guests. Finally we had one last toast at Fall High Point Market, to cap off an extraordinary year of festivities.
And we're not done just yet. 
Now, our 10-year anniversary celebration is coming to a close, and our headquarters in City of Industry is throwing a final party. Again, we are having our Customer Appreciation Raffle, where we are giving out up to $10,000 order credit to one lucky grand prize customer. The second and third prize will receive credits of up to $5,000 and $2,500 respectively. All winners will have their orders credited up to the prize amount, and orders place in person between now and the draw date on November 23rd will be entered. Please read the official rules below.
So come and join us at our City of Industry, California headquarters on November 22-23, 2016 for food, refreshments, and your last chance to win up to $10,000 credit! Help us commemorate ten years of bringing happiness through furniture!
RAFFLE RULES
1 – Each order placed in-person at the FOA CA office will receive 1 ticket toward the raffle during November 7 – 23 at 1:00PM.
2 – All qualifying orders are non-cancelable or changeable once submitted, and limited to warehouse orders delivered from the FOA CA warehouse.
3 – Prizes are solely applied as a discount credit to the specific winning order.
4 – Please see Raffle Entry Form for complete rules.