Post by FOA Team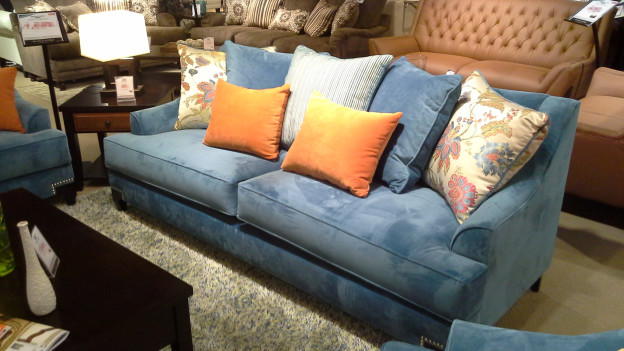 What happens when a record-breaking number of exhibitors and participants descend upon the World Market Center in Las Vegas for a week? We have the biggest and most extraordinary Market in the history of LVM. That's what happened on January 18 to 22, when home furnishing and décor showrooms opened once again for a record number of attendees this year. More than just a national affair, the Las Vegas Market had guests from across the west and east coast of the United States, as well as distributors and dealers from all over the globe.
Furniture of America could not be any more excited for this coming year. Starting off 2015 with a bang in the Winter Vegas show, we introduced our brand new home furnishing catalog to over 500 guests that visited our showroom at B1168 in the World Market Center. Inside the catalog are two new lines of products that we are very proud to carry this year: Outdoor and Lighting/Accessories. From patio benches to large sectionals, the outdoor category has a few products that will fit perfectly on anybody's backyard. If décor is what you are looking for, there is a wide variety of lamps to choose from, along with beautiful vase and ornaments for your home.
Another important event coinciding with the start of this year is the expansion of the FOA Team. Effective in 2015, the Fresno, CA-based distributor Williams Home Furnishings is now member of the FOA Group and is now known as Furniture of America North California. Most products carried by Williams are now part of the 2015 FOA Catalog, while Williams gains access to hundreds more new items. Now with two locations in California, FOA will be able to answer the needs of its customers, whether they are from up north of Bakersfield all the way to Washington, or south all the way to Mexico. Customers will benefit not only from a wider variety of products, but also from prompt deliveries made by FOA trucks from both distribution centers.
This year is truly promising and if the success of LVM is any indication of where the industry is going, then there can only be a brighter future ahead of all of us.