Post by FOA Team
Furniture of America is excited to be ranked 31st out of the Top 100 U.S. Furniture Brands of 2022 for Website Experience Index! The study analyzed one hundred U.S.-based furniture brands' websites, focusing on features that matter to B2B (business-to-business) buyers and end consumers.
The report was published by Cylindo, a leading 3D product visualization platform helping furniture retailers and brands. There were 17 key drivers considered for the rankings, including product visuals quality, product customization, high quality zoom, 360-degree views, alternate angles, detail shots, and more.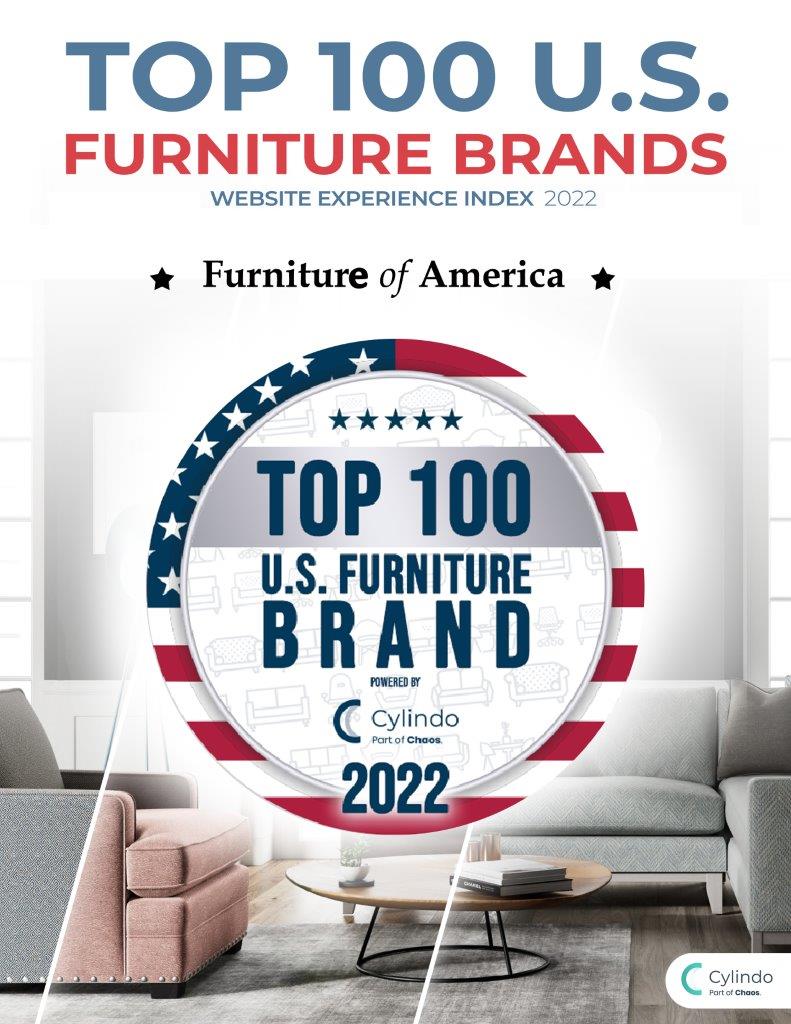 Beyond product visuals quality, the report also explores other elements that have become increasingly more important for brand websites in order to properly support their dealers. This includes detailed product pages, ability to download content, and guiding clients via store locators.
The study offered a look at the adoption rate of components that emerged amidst the pandemic lockdown. As consumer shopping shifted online, some key features established themselves as must-haves, such as product customization, high-definition zoom, 360 views and multiple angles, augmented reality, in-context or lifestyle images – all of which contribute to the final goal: the eventual purchase of the product by the user.
To download and read more about the report, visit their website at cylindo.com.